6th Annual Amy Dorn Memorial Poker Run!!!   
AUGUST 16TH, 2014 

Registration for the fantastic day will begin at 10:00 am at the Warren County Fairgrounds Cattle Barn (665 North Broadway Street, Lebanon, OH). 
Kickstands up at 11:30 am. Registration costs $25 per bike/vehicle. $40 per couple. Vehicles are welcome if you do not have a bike! All registrants will receive a free t-shirt, silicone wristband or bumper sticker and a meal at the last stop!
Additional shirts are $10. Additional wrist bands and bumper stickers are $3. Our poker run will be traveling to Clubhouse Sports Bar & Grill and Holly Hills Golf Course this year. We will end at JD Legends with great food, games, music and raffle!
Pre-registrants are greatly appreciated and suggested!! Hope to see you guys on August 16th around 9:30 am! Pre-registrations can be found on this page, complete and submit so we can process your order and have it ready at the registration table on Saturday! :)
Questions call: Hannah @ 937-545-4456 or Wendy @ 937-542-9956
Congratulations to our 2014 Amy Dorn Memorial 4-H Scholarship recipients:
Bryce Long and Stephanie Maxfield
THANK YOU!
We would like to thank all who have participated and volunteered in the past in making the Amy Dorn Memorial Fund such a success!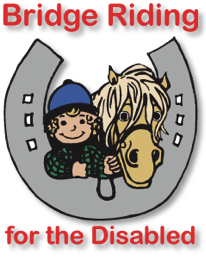 I'd like to thank Bridge Riding for the disabled for working with us and accepting our donation to help with their charitable cause. Pat was wonderful to work with and we wish them the best in all the great things they do for children and young adults. Please check out their website to see what smiles they bring to so many young faces :) See them @ http://www.bridgeriding.org/ 
Amy Dorn Memorial Cookbook
Our cookbook has over 400 recipes of Amy's family and friends and some of her own! The cost per book is $15. All proceeds will benefit the Amy Dorn Memorial Fund. It will be available at each years poker run. You can order cookbooks anytime by emailing Hannah Dorn at dorn.40@osu.edu to get your very own copy of the besk cookbook EVER! Also, these are great christmas presents, wedding gifts, and housewarming presents. 
I'd like to thank everyone for their contributions to Amy's cookbook and I can't wait to share our family recipes and try some new ones of Amy's friends and family.
Made possible by all of those who helped out, participated in and donated to the Amy Dorn Memorial Poker Runs we were able to post this billboard on

 

I-75 at Exit #32 State Route 122 in Middletown, OH. This is our way to help contribute to motorcycle awareness and hope you are proud to be a part of our organization!
Amy K. Dorn, 22, of Lebanon, and Aaron M. Adams, 26, of Waynesville, were taken from us after their motorcycle was struck by a pickup truck along Ohio 123, on June 27, 2009.
Amy and Aaron were very special people, they were our best friends, our children, and our family.  They had so much life left to live. Many people have lost loves ones in motorcycle accidents, and in honor of Amy and Aaron, we have put this fund together.
The Amy Dorn Memorial Fund is dedicated to honoring Amy's beautiful life and captivating spirit so that she lives on in all those who knew her and all those who are helped by this fund. The goals of this fund are to support safety education, provide scholarships for youths in need and provide charitable contributions to organizations that were close to Amy's heart. Through the growth of Amy's fund, we believe we can keep Amy's positive attitude alive.
Amy's Legacy:
Facebook:
Amy and Aaron
    Amy's Favorite Artist... enjoy...